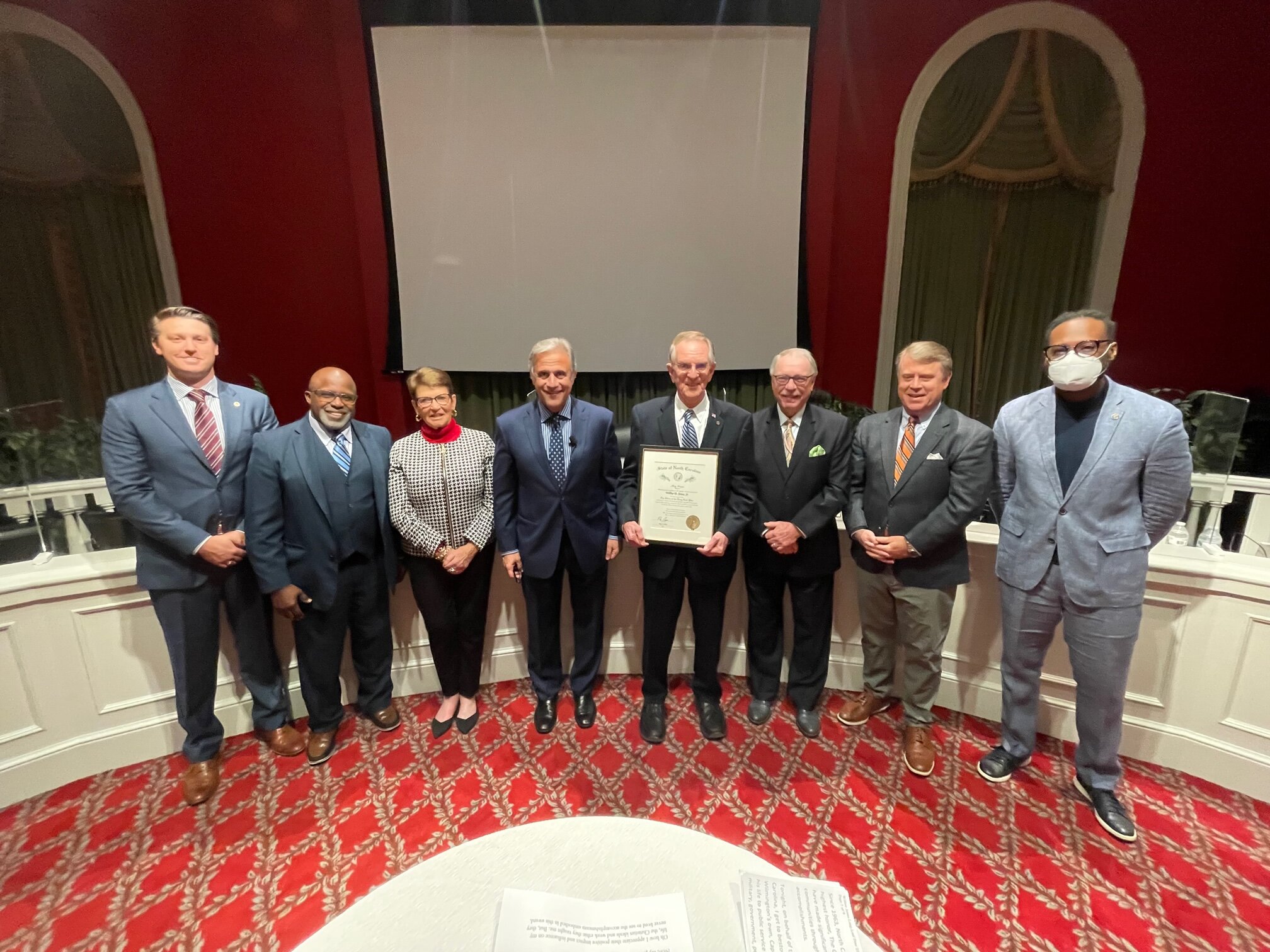 Wilmington, N.C. – February 7, 2023 – In a ceremony at Wilmington's City Hall, Mayor Bill Saffo, on behalf of Governor Roy Cooper,  presented the prestigious Order of the Long Leaf Pine award to retired Navy Captain Wilbur D. Jones, Jr.
The Long Leaf Pine award is the North Carolina governor's highest honor recognizing public service. The award is given to persons who have made significant contributions to the state and their communities through their exemplary service and exceptional accomplishments.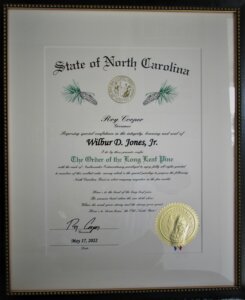 Jones, a Wilmington native and University of North Carolina graduate, is a nationally known military historian and author of 19 books, seven on World War II. Most recently, he conceived, organized, and led the 12-1/2 year national history preservation project leading to the city's 2020 designation as "America's First World War II Heritage City.
For more information, read his bio.
Previous award recipients include Coretta Scott King, Billy Graham, Maya Angelou, Dale Earnhardt, Charles Kuralt, Dean Smith, and Michael Jordan.