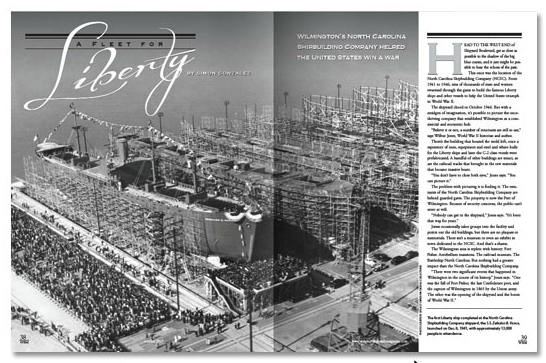 Head to the west end of Shipyard Boulevard, get as close as possible to the shadow of the big blue cranes, and it just might be possible to hear the echoes of the past.
This once was the location of the North Carolina Shipbuilding Company (NCSC). From 1941 to 1946, tens of thousands of men and women swarmed through the gates to build the famous Liberty ships and other vessels to help the United States triumph in World War II.
The shipyard closed in October 1946. But with a smidgen of imagination, it's possible to picture the once-thriving company that established Wilmington as a commercial and economic hub.
"Believe it or not, a number of structures are still in use," says Wilbur Jones, World War II historian and author.