Jones receives Society Cup from Lower Cape Fear Historical Society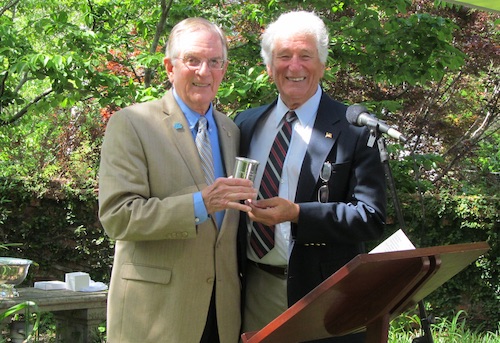 Wilbur Jones (L) receives the Society Cup from John Golden of the Lower Cape Fear Historical Society during the Society's annual meeting at the historic Latimer House in downtown Wilmington on April 30. The cup is given to a person or organization excelling in contributions to the preservation of area history.
Among Jones's numerous accomplishments, he is founder and chairman of the World War II Wilmington Home Front Heritage Coalition, past chairman and current Commissioner of the USS North Carolina Battleship Commission, and the author of two award-winning books on wartime Wilmington and Southeastern North Carolina: A Sentimental Journey, and The Journey Continues.