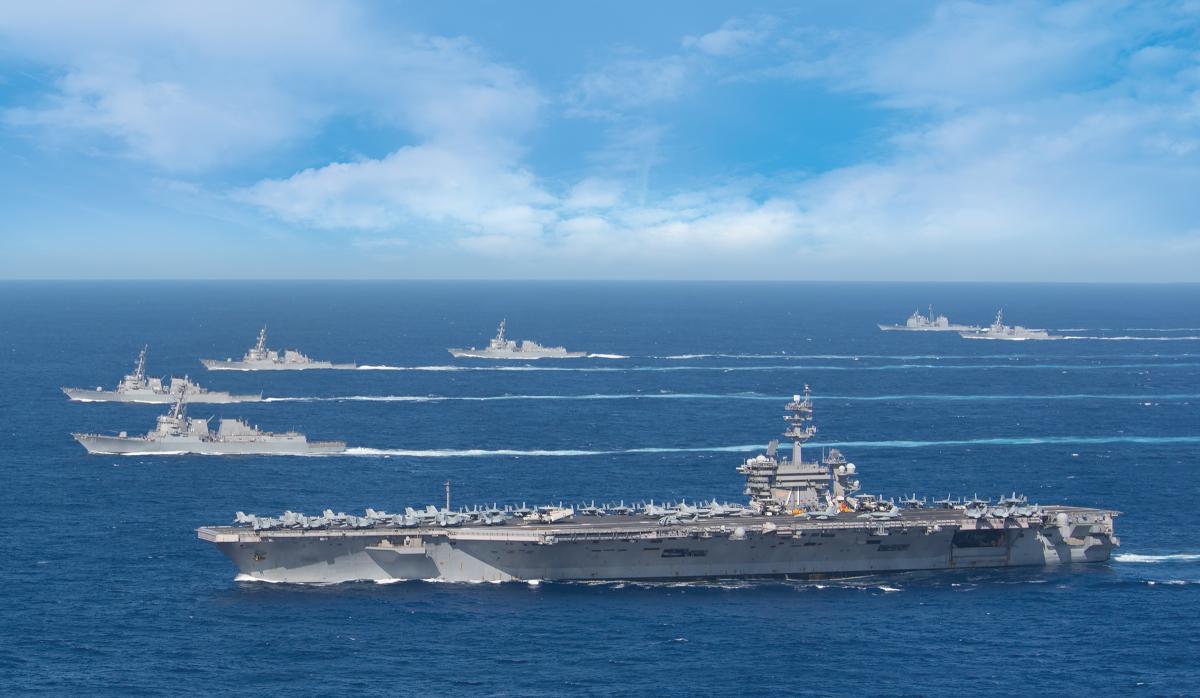 Jones Memoir
Now Published
The Day I Lost President Ford, published by Dram Tree Books, available for purchase. Click below for details on autographed copies and more.
READ NEWS RELEASE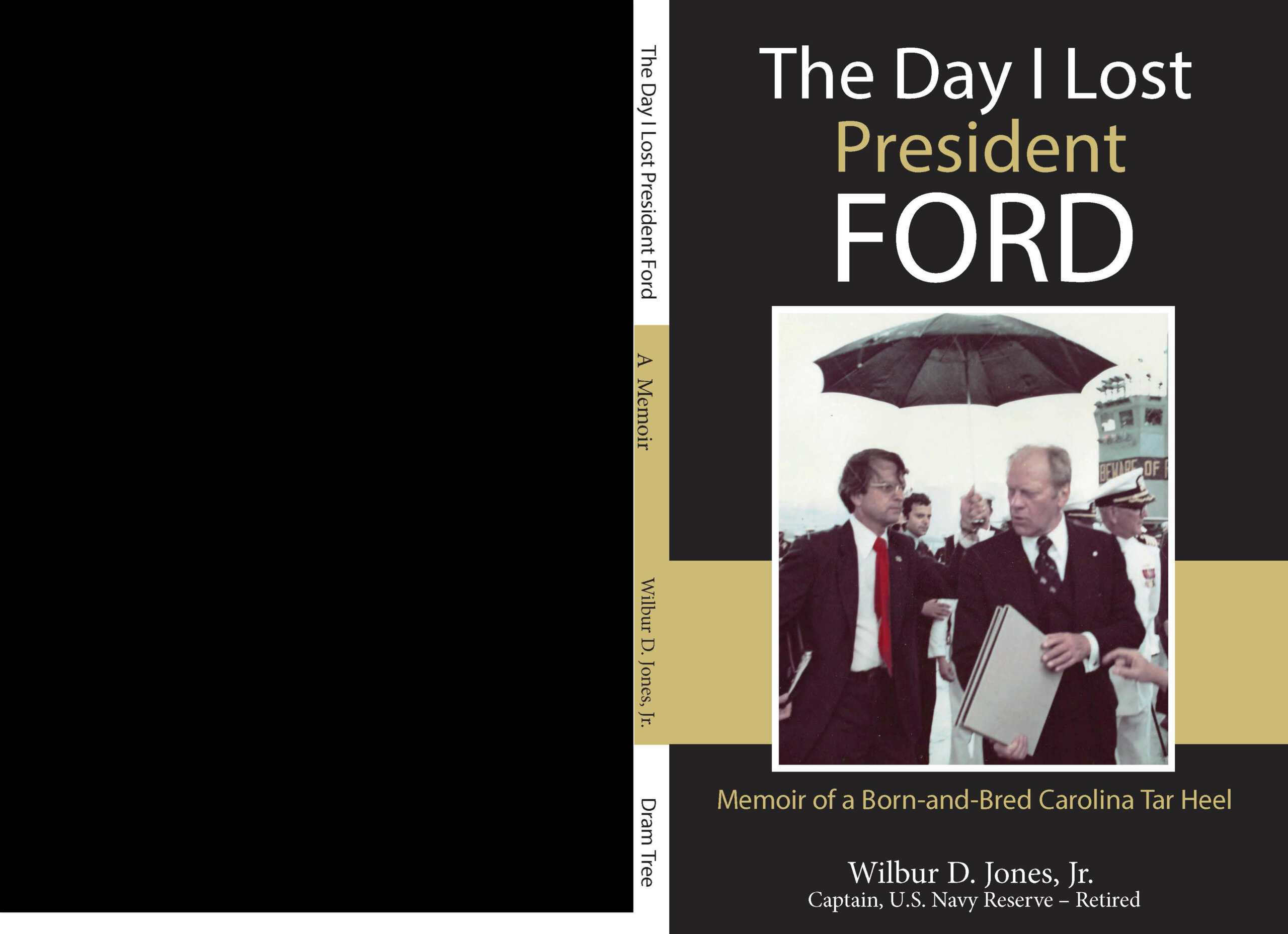 Purchase
The Memoir Today!
The Day I Lost President Ford: Memoir of a Born-and-Bred Carolina Tar Heel Now Available!
PURCHASE NOW

Click the links below to read the different articles on this historic News!
On September 2, 2020, the City of Wilmington in New Hanover County was named the first American WWII Heritage City in the country. Hear from Wilbur Jones about the process to receive this designation, the importance of preservation, and what it means for our region. WATCH VIDEO
Four individuals will receive the highest honor the University of North Carolina Wilmington bestows upon its graduates and supporters during Homecoming 2021. The UNCW Alumni Association's Distinguished Alumni Awards recognize extraordinary achievement, outstanding character and exemplary service to the university and community.
UNCW named author and military historian Wilbur D. Jones, Jr., as the Distinguished Citizen of the Year for 2021. Jones, a retired Navy captain, Wilmington native and University of North Carolina graduate, was selected for his support of UNCW and community service.
They will be recognized during the university's virtual Homecoming celebration Feb. 8-14. New this year is the Distinguished Diversity Award, which honors an individual who has made exceptional contributions in the areas of diversity, equity, access, inclusion and social justice.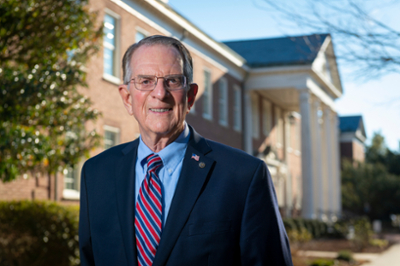 The Alumni Organization of Wilmington's New Hanover High School named Wilbur D. Jones, Jr. as one of the school's 30 Outstanding Alumni
Jones graduated from New Hanover in 1951. The school, which opened in 1922, celebrated its Centennial year with activities in 2022.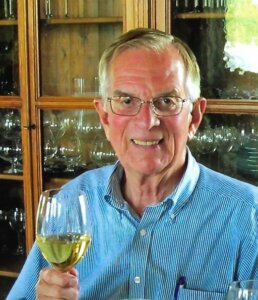 World War II Heritage Guide of Wilmington and Southeastern North Carolina
News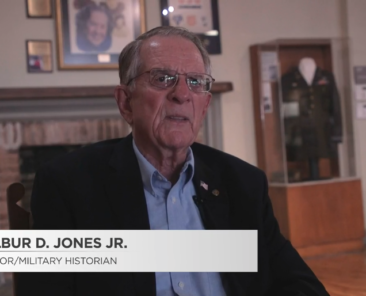 In honor of Veterans, every month, Cape Fear Weekend will post a story that highlights a different veteran in our…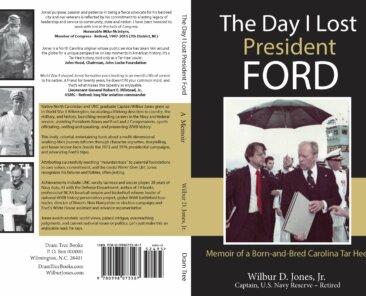 Contact: Jack Fryar dramtreebooks@gmail.com P.O. Box 7183, Wilmington, NC 28406 910-538-4076 History publisher Dram Tree Books announces the release of…
Watch as Wilbur D. Jones, Jr. takes you on a tour of the Hannah Block Historic USO in Wilmington, NC.
Available for Programs and Meetings The Afrika Korps at Home in Wilmington, 1944-46 The U.S. Navy at the Normandy D-Day…
Books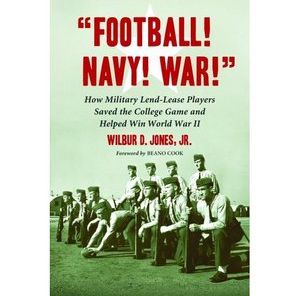 Not coincidentally, football employs military terms associated with war, such as "aerial attack," "blitz," "field general," and "trench warfare." Beyond providing essential jargon, by necessity and choice the military linked with colleges during World War II to preserve the game and keep schools from closing, and utilized football's rugged physical, mental, and competitive conditioning to prepare men for combat, boost morale, and help win the war.