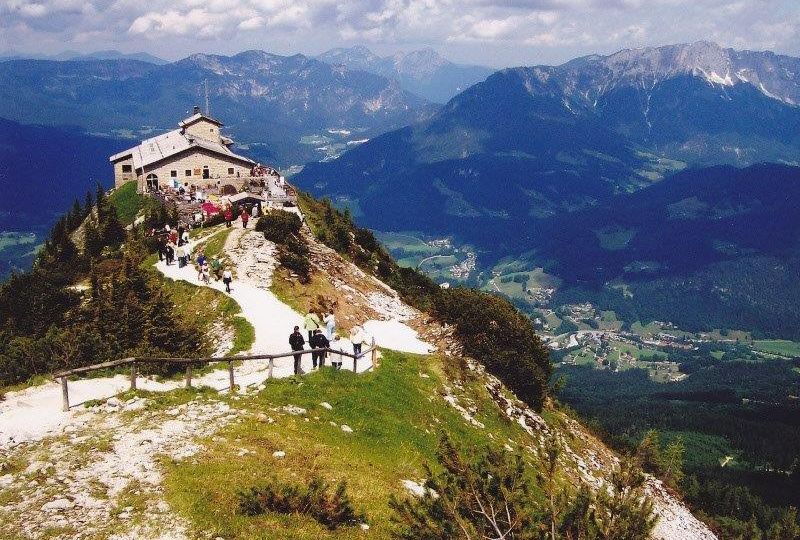 World traveler's photo show coming to Wilmington's historic USO
An exhibit of more than 300 photographs spanning seven decades by a globe-trotting Wilmington native will be on display from Feb. 25 through March 26, 2015, in the Hannah Block Historic USO/Community Arts Center in downtown Wilmington.
Titled "Nagasaki to Normandy: Seven Global Decades of Images of War and Peace, Peoples and Cultures," the exhibit is the work of Wilbur D. Jones, Jr., a Wilmington author and military historian. As a career Navy officer, White House aide and World War II historical tour leader, Jones had opportunities to photograph in dozens of countries, all over the world, from 1956 through 2014.
His wide variety of images cover the people he encountered, landscapes and cityscapes, cultural sites and the aftermaths of wars, both ancient and modern. While his historical specialty took him to numerous World War II battlefields in Europe and the Pacific, some of which are featured in the show, Jones' photographs span a much broader range. Examples include street life in Hong Kong and Japan in the 1950s, ruins of medieval castles along the Rhine, and the present-day waterways and domestic life of Holland.
Jones' travels have taken him to 30 countries on four continents, plus most of the major island groups in the Pacific, and to dozens of the world's greatest cities, from Amsterdam to Tokyo.
The exhibit will open with a reception on Feb. 25 in the USO/Community Arts Center building at Second and Orange streets. Hours are 9 a.m. to 9 p.m. Monday through Thursday, 9 a.m. to 5 p.m. Friday, and 9 a.m. to 1 p.m. Saturday. The public is invited and admission is free.
Photos available on request.