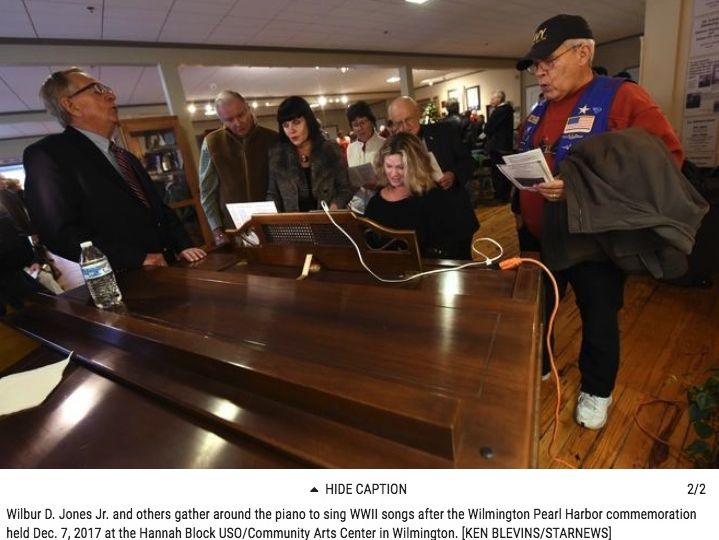 By Ben Steelman StarNews Staff
Wilmington residents honored surviving local veterans of Pearl Harbor, in a ceremony at the Port City's historic World War II USO building.
They came in their ball caps and their jackets with the campaign ribbons — a few in wheelchairs, a couple in their old uniforms and fatigue caps.
Some 25 World War II veterans joined the packed crowd Thursday at Wilmington's old USO/Community Arts Center building at Second and Orange streets, to mark the 76th anniversary of the attack on Pearl Harbor.
"I don't think we've had this many World War II boys in here since 1945," joked Wilbur D. Jones Jr. of the World War II Wilmington Home Front Heritage Coalition, which organized the annual event.
The program began promptly at 1:25 p.m. — the moment, in local Wilmington time, when the first Japanese Navy bombers commenced their attack dives on Battleship Row.