Wilbur Jones was recently profiled for the Greater Wilmington Business Journal. Click the button below to read the full article.
Wilbur D. Jones, Jr., has collaborated with Al Cooke to produce an epic World War II account of a man defeating poverty, battle, imprisonment, and postwar POW depression.
The book, Jones's 20th and eighth on WWII, is Terrorfliegers: How WWII American Airmen Survived German Captivity and POW Trauma.
Cooke, a first-time author, in late 2021 approached Jones with a draft manuscript about his father Roland's service as a B-24 Liberator bomber crewman, assistance. The solid story was there, told with warmth and insight as only a son could. Jones edited and formatted the work, adding professional touches and supplementary facts.
Roland was shot down over Germany, made his only parachute jump (successful), endured 15 months in four stalags, and later recovered.
The story describes how downed American airmen – nicknamed by the Germans "Terrorfliegers" (terrorist fliers) – stuck together in ungodly conditions, fought constant boredom, inactivity, and hard times, yearning for Red Cross packages and delayed mail from home.
The work includes numerous letters between Roland and his impoverished family in rural Eastern North Carolina as examples of both home front and stalag culture and existence.
Jones was privileged and proud to collaborate with Al Cooke on this book.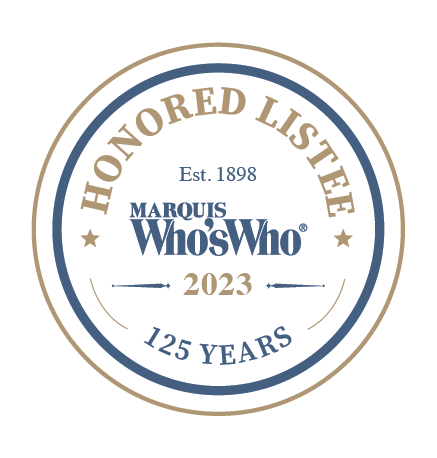 WILMINGTON, NC, July 5, 2023. Marquis Who'sWho, the world's premier publisher of biographical profiles, is proud to present Wilbur D. Jones Jr. with the Albert Nelson Marquis Lifetime Achievement Award, and listing in the Marquis Who'sWho 2023 edition.
An accomplished listee, Mr. Jones celebrates many years' experience in his professional network, and has been noted for achievements, leadership qualities, and the credentials and successes he has accrued in his field.
As in all Marquis Who'sWho biographical volumes, individuals profiled are selected on the basis of current reference value. Factors such as position, noteworthy accomplishments, visibility, and prominence in a field are all taken into account during the selection process.
Mr. Jones, of Wilmington, North Carolina, is a retired Navy captain with 41 years of service to the Department of Defense, a noted business owner, military historian, and award-winning author who established Wilbur Jones Compositions LLC in 1988. Well-known nationwide for his expertise, he writes, lectures, and consults on various World War II history and defense issues. Additionally, Mr. Jones leads several North Carolina WWII history preservation projects.
Native North Carolinian and UNC graduate Captain Wilbur Jones grew up in World War II Wilmington, incubating a lifelong devotion to country, the military, and history, launching rewarding careers in the Navy and federal service…assisting Presidents Nixon and Ford and 2 Congressmen…sports officiating…writing and speaking…and preserving WWII history. This lively, colorful, entertaining book about a multi-dimensional working-life's journey informs through character vignettes, storytelling, and lesser-known facts (inside the 1972 and 1976 presidential campaigns, and advancing Ford's trips).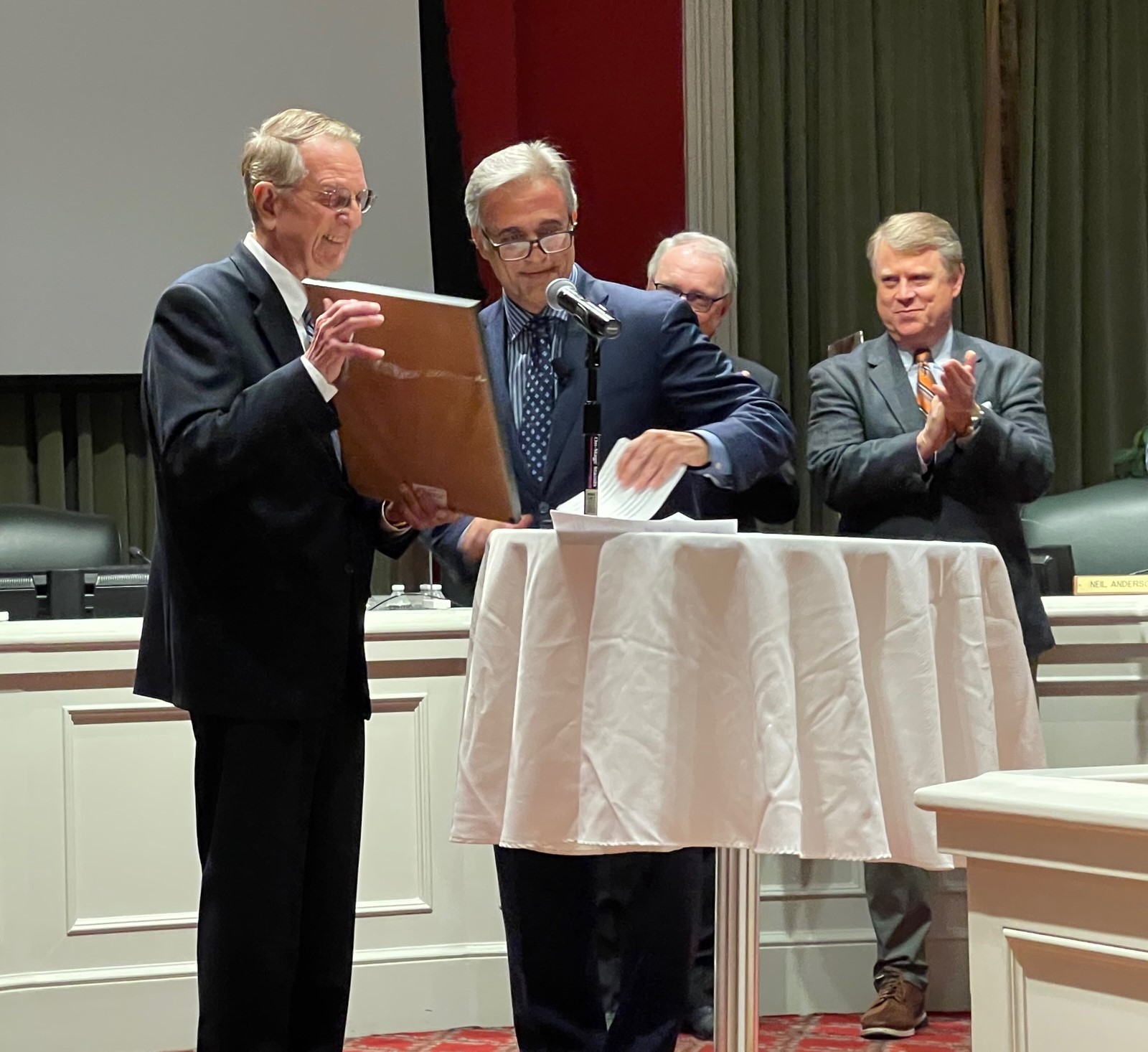 In a ceremony at Wilmington's City Hall, Mayor Bill Saffo, on behalf of Governor Roy Cooper,  presented the prestigious Order of the Long Leaf Pine award to retired Navy Captain Wilbur D. Jones, Jr.
The Long Leaf Pine award is the North Carolina governor's highest honor recognizing public service. The award is given to persons who have made significant contributions to the state and their communities through their exemplary service and exceptional accomplishments.
Four individuals will receive the highest honor the University of North Carolina Wilmington bestows upon its graduates and supporters during Homecoming 2021. The UNCW Alumni Association's Distinguished Alumni Awards recognize extraordinary achievement, outstanding character and exemplary service to the university and community.
UNCW named author and military historian Wilbur D. Jones, Jr., as the Distinguished Citizen of the Year for 2021. Jones, a retired Navy captain, Wilmington native and University of North Carolina graduate, was selected for his support of UNCW and community service.
They will be recognized during the university's virtual Homecoming celebration Feb. 8-14. New this year is the Distinguished Diversity Award, which honors an individual who has made exceptional contributions in the areas of diversity, equity, access, inclusion and social justice.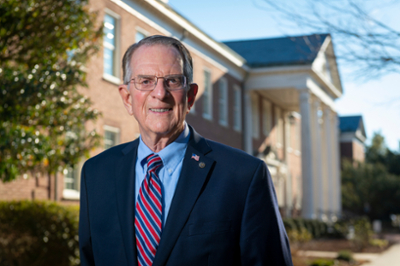 The Alumni Organization of Wilmington's New Hanover High School named Wilbur Jones as one of the school's 30 Outstanding Alumni
Jones graduated from New Hanover in 1951. The school, which opened in 1922, celebrated its Centennial year with activities in 2022.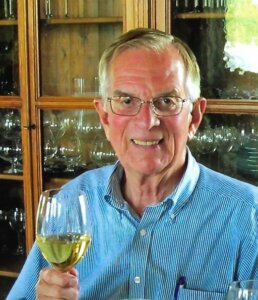 Click the links below to read the different articles on this historic News!
On September 2, 2020, the City of Wilmington in New Hanover County was named the first American WWII Heritage City in the country. Hear from Wilbur Jones about the process to receive this designation, the importance of preservation, and what it means for our region. WATCH VIDEO
News
On October 21, CAPT Wilbur Jones participated with Battleship North Carolina Memorial executive director CAPT Terry Bragg and wife Phoebe…
On July 12, 2012, Wilbur D. Jones, Jr. was honored as "a local historian who always makes us pause and…