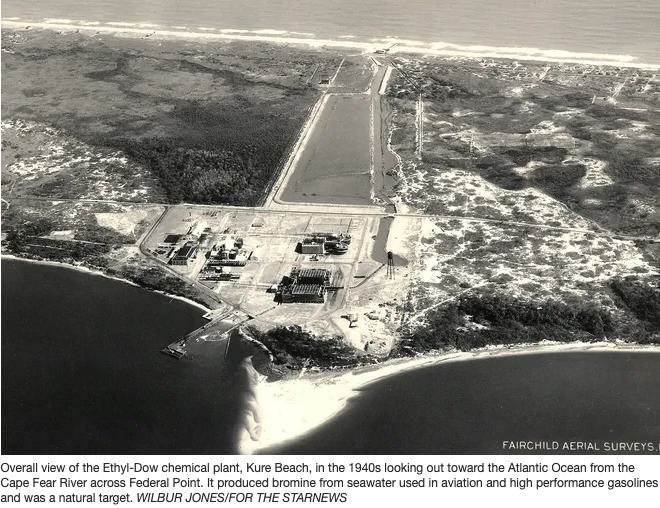 Kure Beach, N. C., July 25, 1943, at around 3 a.m., Germany attacked the United States when a surfaced submarine fired five rounds at the local Ethyl-Dow chemical plant intending its damage.
The rounds landed in the Cape Fear River near Brunswick County.
I believe this happened, and thus was the only German military attack on America during World War II.
Officials blanked the media, never providing facts. Public rumors persisted. It took post-war chance and persistence to divulge this remarkable story.
Reaction gathered believers and skeptics, from "sure" to "mythology," enlivening speculative interpretations: It did, or did not.
Following our interviews and site tours, John Hanc, writing for the New York Times (2016) and Smithsonianmag.com (2017), offered mediation. Weighing the yeas, nays, could-bes, and maybe-nots, he skewed probable.